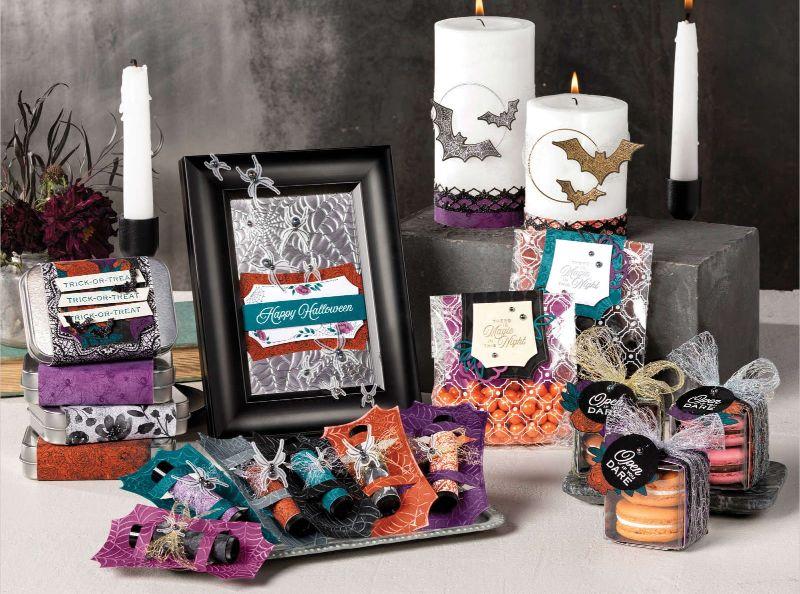 MAGIC IN THE NIGHT SUITE SUITE
This Halloween you can turn your home into a haunted mansion with touches of spooky elegance!
Whether it's a family gathering, or treats for all your ghoulish friends, the Magic in this Night Suite will help you create décor, cards, and treat packaging that is to scream for! There's no better time to do Halloween up big and make it extra-special. The detailed images, striking colors, and rich textures in this suite provide plenty of spooky inspiration for all your hauntingly beautiful projects.
Order today, so you can get your creative magic going before Halloween fades into the mist!
Below I'm sharing an elegantly spooky gift tin tutorial with you. I hope you enjoy creating and gifting this bewitching box!